Method: Laser Scanning
Laser scanning is a method to digitally capture the shape of an object or building by using a laser light. Laser scanning creates a measured mass of data, millions of points that the laser detects while scanning around the space. The point cloud data resembles a 3D model, but as one zooms in, it becomes apparent that the model is data points, not a solid object. Once the scanning is complete, the point cloud is primary source data. Once processed by a computer, the point cloud data comprising the building can be viewed as a section, plan, or elevation, and measurements can be taken directly from the scanned data by using AutoCAD software. In the future, this technique could possibly eliminate hand measuring entirely.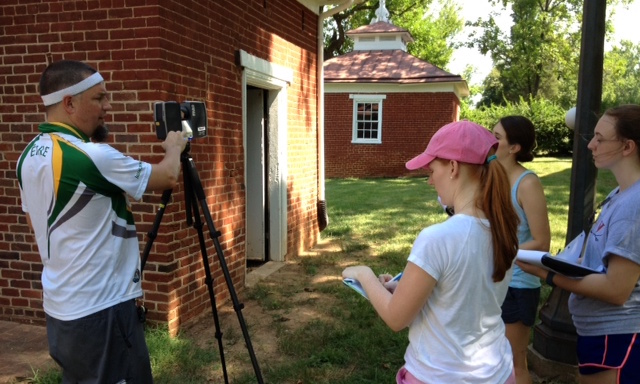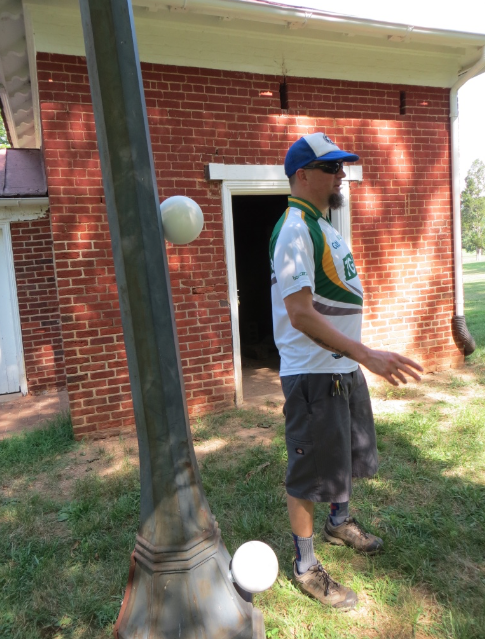 Will Rourk (pictured left and right with students) from the UVA Library came to Birdwood with his laser scanning equipment and set up targets all around the Smokehouse, including inside, around the kitchen building, and on the west elevation of the main house.
The Faro brand scanners (pictured below right) are quite expensive and require an expert to operate them, although the technology has evolved to be more user-friendly in recent years.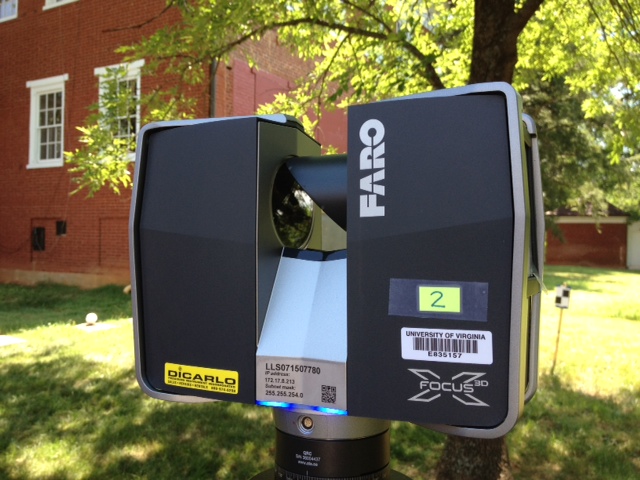 Each scan takes about 10 minutes, and afterwards the scanner takes photos of the area as well. The scanners are then moved around the smokehouse to get as much of the building as possible.
Part of the roof is still not quite visible in the scans, but aerial photography can provide those images. The point cloud data is incredibly large and requires a powerful computer to be able to process it. A significant amount of time is also needed to get the data into a usable point cloud form. Will Rourk processed the data and generated a series of sections, elevations, and plans of the Smokehouse (below right).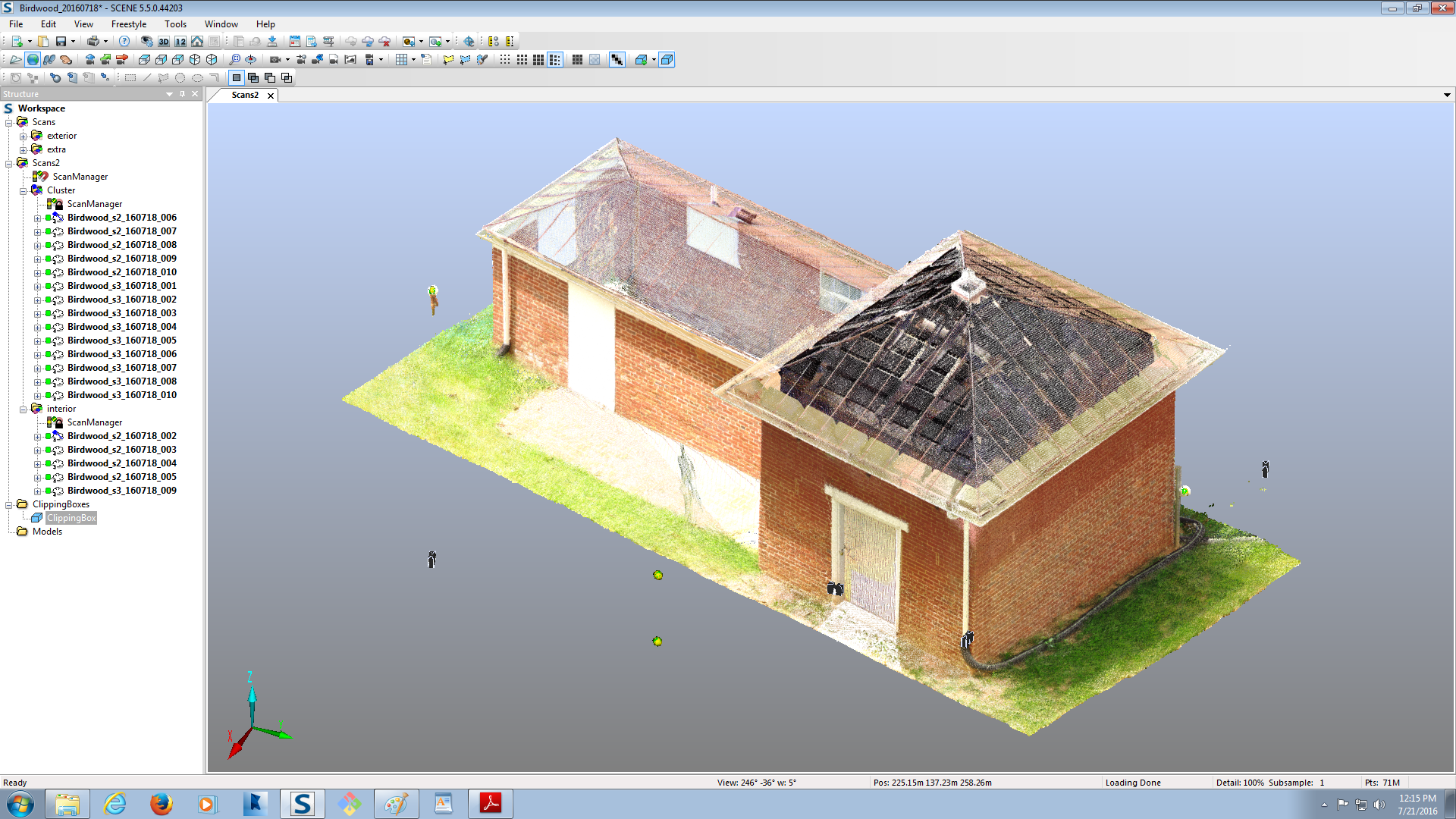 The point cloud data generated by the laser scanning was used while students created a 3D model of the Smokehouse using 3ds Max software with help from Lauren Massari from IATH. Using a combination of hand measurements from fieldwork and the point cloud data, students were able to have accurate measurements of almost every aspect of the Smokehouse and represent the building in 3D form.